As a countdown to the upcoming 50th Anniversary of Doctor
Who, TARDIStyle will be showcasing one Doctor a day.
Peter Dougan Capaldi
was born 14 April 1958 in Glasgow, Scotland. His mother's family is Irish and his father's family is Italian. He attended St. Teresa's Primary School, St. Matthew's Primary School. He developed a love of performance at a young age when he put on a puppet show. While at St. Ninian's High School, he was a member of the Antonine Players and performed at the Fort Theatre. He went on to be a student at the Glasgow School of Art. While he was there, Peter was the lead singer in a punk rock band, named Dreamboys. Craig Fergueson was their drummer.
Peter's first major acting role was in 1983, in
Local Hero
as Danny Oldsen. In 1985, he played Ozzy in an episode of
Minder.
Peter had roles in
The Lair of the White Worm
and
Dangerous Liaisons
in 1988. In 1990, Peter stared in a four-part BBC2 thriller,
Chain
. He won the 1995 Academy Award for Live Action Short Film for his film
Franz Kafka's It's a Wonderful Life.
He also wrote
Soft Top, Hard Shoulder
in 1995, which won the Audience Award at the London Film Festival. Capaldi's first television starring role was a closeted gay man, Luke Wakefield, who imagines he witnessed a crime in the BBC series
Mr Wakefield's Crusade.
It was in 2005 that Peter was cast in one of his best-known roles to date, Malcom Tucker
,
in
The Thick of It
, a BBC comedy. He won a BAFTA for Best Performance in a Comedy Role and won two British Comedy Awards for the role. Capaldi also appeared in
Skins
as Mark Jenkins in 2007-8.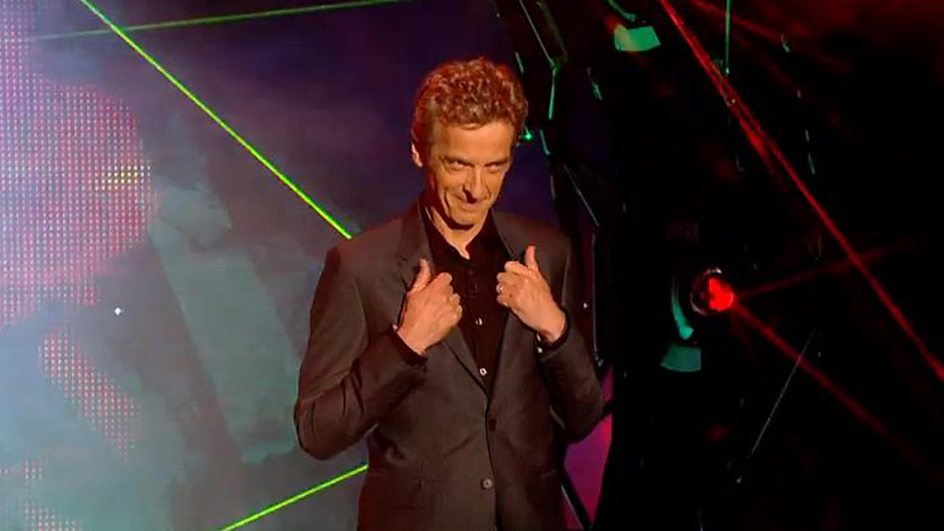 A life-long
Doctor Who
fan, Peter made his first appearance in
The Fires of Pompeii
in 2008 as Caecilius. He also played John Frobisher in
Torchwood: Children of Earth
.
Capaldi also found work in the audiobook industry, narrating several works of Iain Banks. He appeared in
The Fifth Estate
as the editor of
The Guardian
, Alan Rusbridger, alongside Benedict Cumberbatch.
Aside from the entertainment industry, Peter is also a patron of the Association for International Cancer Research and Aberlour Child Care Trust, a Scottish children's charity.Peter lives in Crouch End with his wife, Elaine, and their daughter, Cecily.
Like What You See?
Join Us On: